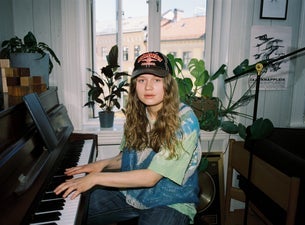 Rock/Pop
girl in red Tickets
Events
Sorry... there are currently no upcoming events.
About
Girl in Red, nome d'arte di Marie Ulven, è un'icona indie pop norvegese. Through her authentic talent and intimate lyrics, she has captured the hearts of millions of fans. Her singles, such as I Wanna Be Your Girlfriend e Serotonin explore LGBTQ+ and mental health issues.

Her unique style blends catchy melodies with vulnerable lyrics, creating a deep connection with the audience. Since she began sharing her music online in 2017, Girl in Red has broken through the barriers of the music industry, proving that authenticity and personal expression can inspire and connect souls around the world.