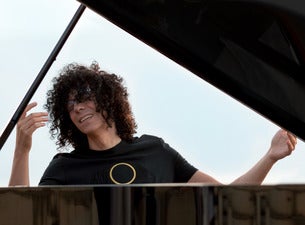 Classical
Giovanni Allevi Tickets
Events
2/27/24

Brescia

Gran Teatro Morato

Giovanni Allevi - Estasi Tour

2/29/24

Padua

Gran Teatro GEOX

Giovanni Allevi - Estasi Tour
About
The shows of Giovanni Allevi previously scheduled on October, 15 2021 at Gran Teatro Morato in Brescia and on October, 16 2021 at Gran Teatro Geox in Padua and moved to February, 11 2022 and February, 12 2022 and then to October, 7 2022 and to October, 8 2022 have been rescheduled for October, 27 2023 at Gran Teatro Morato in Brescia and for October, 28 2023 at Gran Teatro Geox in Padua. If you have already bought the tickets, these will be valid for the new show.


Giovanni Allevi is bringing his music and his artistic personality to the greatest Italian theaters in 2023:


October, 27 2023– Gran Teatro Morato, Brescia

October, 28 2023 – Gran Teatro Geox, Padua


Among the most beloved composers, conductors and pianists of the global music scene, Giovanni Allevi is credited with bringing classic music closer to young people.

The maestro graduated with honors at the Conservatory twice (Piano at the Perugia Conservatory and Composition at the Milan Conservatory) and has a degree in Philosophy.

Allevi is down-to-earth and prefers wearing jeans, T-shirts and sneakers. His extraordinary musical personality and his sublime ability to write and perform his works truly stand out.

After enchanting millions of people all over the world, Giovanni Allevi is getting ready to return live with great class.

Don't miss the 'enfant terrible' of contemporary classical music!