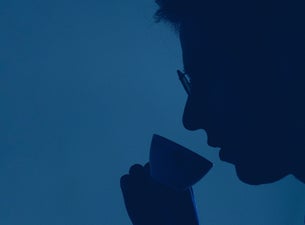 Events
Sorry... there are currently no upcoming events.
About
After participating in the talent show The Voice of Italy in Piero Pelù's team and an initial artistic project in English, Galeffi, stage name of Marco Cantagalli, made his debut on the Italian independent scene with the single Occhiaie, the first track from his debut album Scudetto, released via Maciste Dischi in 2017.

The Roman singer-songwriter with a passion for the music of the Beatles made himself immediately known for the catchy melodies and britpop sounds of his songs, tales of love and everyday life stories.

After the singles Uffa and Mai Natale and the collaboration with Kaufman for Malati d'amore, Galeffi released the album Settebello, anticipated by the singles Cercasi amore, America, Dove non batte il sole and the song of the same name. In October 2020, he received the MEI Award for the best album of the year, while in November the single Il regalo perfetto was included in the re-release of the album Settebello.

Galeffi's last album is Belvedere, released on 20 May 2022 and containing 12 singles, which represents the artist's most mature album. In Belvedere, Galeffi dares in the arrangements and also renews himself in terms of songwriting.