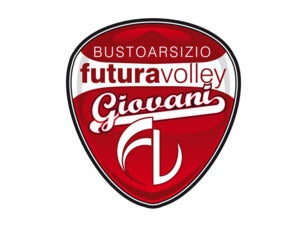 Volleyball
Futura Volley Giovani Tickets
Events
We're sorry, but we couldn't find any events
About
Futura Volley Giovani is an Italian women's volleyball club based in Busto Arsizio. Founded in 2017, it currently plays in the A2 Series championship.

The home games venue is the PalaBorsani arena in Castellanza. After its foundation, in the 2017-2018 season it was admitted to the B2 Series, immediately winning the championship and gaining promotion to the B1 Series.

One success after another, as confirmed in the 2018-2019 season by achieving the first place in the B1 Series championship and obtaining promotion to the A2 Series.

In the 2019-20 season, Futura Volley Giovani qualified for the first time for the Italian Cup of Series A2, being eliminated in the quarterfinals.

A young club, but with roots firmly anchored in the world of Italian volleyball and with thirty years of experience. A team made up of professionals already experienced and young talented players joined together for an ambitious project.

For the 2021/2022 season Futura Volley Giovani includes the following volleyball players:

- Erblira Bici (opposite)

- Maia Monaco (middle)

- Maria Teresa Bassi (middle hitter)

- Giulia Angelina (middle hitter)

- Letizia Badini (setter)

- Martina Morandi (setter)

- Giuditta Lualdi (middle hitter)

- Ilaria Demichelis (setter)

- Benedetta Sartori (middle hitter)

- Chiara Landucci (middle hitter)

- Federica Biganzoli (middle hitter)

- Silvia Sormani (libero)

- Barbara Garzonio (libero)

Don't miss Futura Volleyball Giovani's home games for the 2021/2022 season!