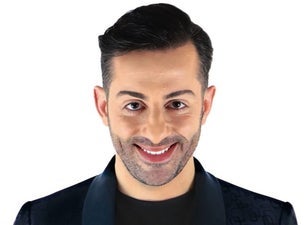 Comedy - Arts & Theater
Francesco Cicchella Tickets
Events
Sorry... there are currently no upcoming events.
About
Francesco Cicchella is an Italian actor, comedian, impersonator, singer and musician. Born March 21, 1989 in Naples, he began to take his first steps in the art world by studying piano and jazz singing at the San Pietro a Majella Conservatory in Naples. In the meantime, he enriched his acting experience through some collaborations with the best theater actors on the local and national scene.

Francesco Cicchella after collecting a whole series of theatrical and musical experiences embarks on a new career as a cabaret performer and showman. In 2007 he won the Totò Award for comedy at only 17 years old and made his first appearance on television as an impersonator and singer on an episode of Cominciamo bene.

Two years later he won the Alighiero Noschese Award and began attending cabaret workshops at the Tam Theater in Naples, where he was noticed and chosen by Alessandro Siani to be part of the cast of his show "Più di prima" with a national tour.

Francesco Cicchella, despite his young age, boasts a very rich resume. Prominent among his many experiences are: a 2015 guest appearance at the Sanremo Festival, and the television programsMade in Sud , Top of the Pops , Stiamo Tutti bene , Festa Italiana e Domenica In. In 2016, however, he made his film debut with Vita, cuore, battito a film by Sergio Colabona with Arteteca produced by Tunnel Productions.

More recently, the actor and comedian took part in the Italia 1 programs Enjoy - Ridere fa bene (2020) e Honolulu (2021) and participated as an unknown in the program Soliti Ignoti (2022).

Don't miss any event buy official tickets on Ticketmaster now!