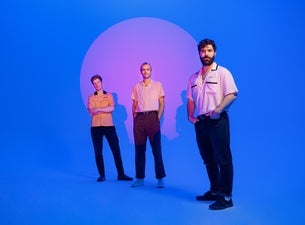 Events
6/22/23

Milan

Ippodromo SNAI San Siro

FLORENCE & THE MACHINE - I-Days Milano Coca-Cola

Venue

Ippodromo SNAI San Siro
International Events
3 Events
6/25/23

Warsaw, Poland

Letnia Scena Progresji

Foals

6/28/23

Praha 4, Czech Republic

Žluté lázně

My Kind of Summer: Foals, support: Bert and Friends

8/18/23

Biddinghuizen, Netherlands

Evenemententerrein Walibi

Lowlands 2023 | Festivalticket
About
Foals is a British indie rock band that formed in Oxford in 2005. Foal's debut album Foals "Antidotes" (2008) was produced by Tv on The Radio's Dave Sitek, known for producing Yeah Yeah Yeahs.

Foals' second studio album "Total Life Forever" got nominated at the Mercury Prize 2010, while the single "Spanish Sahara" was awarded the Best Song Award at the NME Awards 2011.

The indie rock band's third studio album "Holy Fire" was preceded by the track "Inhaler", which won the award for Best Song at the NME Awards 2013. In 2015, Foals put out their fourth album, "What Went Down", which received the award for Best Album at NME Awards 2014.

In 2019, Foals released two albums "Everything Not Saved Will Be Lost Part 1" and "Everything Not Saved Will Be Lost Part 2", which won over both fans and critics. The first part of "Everything Not Saved Will Be Lost" debuted at #2 on the UK Album Chart, while the second ranked first on the same chart.

Foals played at some of the biggest festivals all over the world and were handpicked by Red Hot Chili Peppers as their opening acts. Foals have also been nominated for the "Best Group" Award at the Brit Awards 2020 and have scored over 218 million streams on Spotify in 2019.

The latest work of Foals is the album Life Is Yours released in 2022 and including the songs Wake Me Up, 2am, Looking High, 2001 and Crest of the Wave.

Don't miss one of today's greatest live bands!