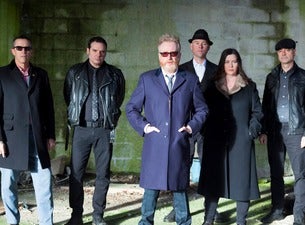 Alternative/Indie Rock
Flogging Molly Tickets
Events
Bellaria – Igea Marina

Parco Pavese

BAY FEST 2022 - PASS

Bellaria – Igea Marina

Parco Pavese

BAY FEST 2022 - PASS + CAMPING

8/11/2022

Bellaria – Igea Marina

Parco Pavese

BAY FEST - DAY 1 - Bad Religion, Flogging Molly, The Bouncing Souls
International Events
4 Events
About
Flogging Molly, the american celtic punk band, will be back in Italy in 2022 for an unmissable show at Bay Fest in Bellaria – Igea Marina!

The band, captained by Irish singer and multi-instrumentalist Dave King, debuted in 1997 with the live album Alive Behind the Green Dorr followed by the album Swagger of 2000. Swagger features songs like Selfish Man, The Worst Day Since Yesterday included in the soundtrack of the movie Mr. and Mrs. Smith, Black Friday Rule and the hit Devil's Dance Floor.

Throughout their career, Flogging Molly put out the albums Drunken Lullabies which entered the Top 10 of the US Indipendent Album of Billboard (2002), Within a Mile of Home (2004), Float (2008), Speed of Darkness (2022) and Life is Good (2017).

Among the most famous songs of the American band we can find Drunken Lullabies, If I Ever Leave This World Alive, What's Left of the Flag, Seven Deadly Sins and Salty Dog.

You can't miss the Italian show of Flogging Molly at Bay Fest, buy immediately the official tickets on Ticketmaster!