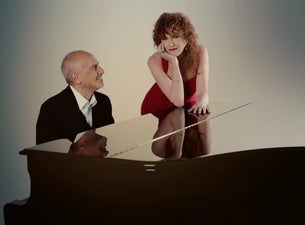 Rock/Pop
Fiorella Mannoia Tickets
Events
12/18/23

Verona

Teatro Filarmonico

LUCE - Fiorella Mannoia & Danilo Rea

5/4/24

Verona

Arena di Verona

UNA NESSUNA CENTOMILA in Arena

5/5/24

Verona

Arena di Verona

UNA NESSUNA CENTOMILA in Arena
About
Fiorella Mannoia is one of the most appreciated female voices of Italian music scene.

Fiorella Mannoia began her career in 1968, before releasing her debut album Mannoia Foresi & co. in 1972. In 1981 the Roman singer made herself known to the general public with her first participation in the Sanremo Festival with the song Caffè nero bollente.

In 1984, Fiorella Mannoia returned to the Sanremo Festival with the hit song Come si cambia, followed by the albums Momento Delicato and Fiorella Mannoia. In 1987, she took part in the Sanremo Festival for the third time, where she was recognised as one of the most important voices on the Italian scene thanks to the song Quello che le donne non dicono, written for her by Enrico Ruggeri.

The albums Canzoni per parlare and Di terra e di vento allow her to gain the definitive approval of critics and public, and she is also awarded the Targa Tenco for best singer. In 1992, she consolidated her collaboration with Ivano Fossati, who wrote for her the song I treni a vapore, followed by the album of the same name.

In 1994, she released the album Gente Comune, which included the song Giovanna D'Arco, written for her by Francesco De Gregori. After the album Belle Speranze, the first live album of Fiorella's career was released in 1999. It went double platinum thanks to songs such as L'amore con l'amore si paga and the cover of Vasco Rossi's Sally.

In the new millennium Fiorella Mannoia released the album Fragile, followed by a long tour that earned her the award for Best Live of the Year as obtained in the past by artists such as Fabrizio De Andrè, Zucchero, Pino Daniele. Five years later, in 2006, Fiorella released the album Onda Tropicale, in which she tackled her relationship with Brazilian music with the participation of great artists of Brazilian popular music. This was followed by the albums Movimento del dare, Ho imparato a sognare, which contains the hit song L'Amore si odia made with Noemi, Sud, which saw Fiorella as a singer-songwriter for the first time, A Te, a tribute album to Lucio Dalla and the platinum album Combattente.

In 2017 Fiorella Mannoia participates for the fifth time in the Festival di Sanremo with the track Che sia benedetta, certified Platinum. After the album Personale, Fiorella Mannoia's latest work is the album Padroni di niente.