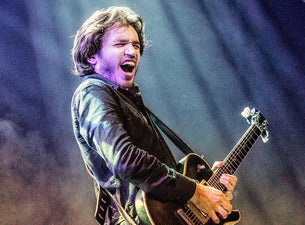 Jazz/Blues
Eric Steckel Tickets
Events
Sorry... there are currently no upcoming events.
About
Eric debuted in 2022, at the age of 11, with the album A Few Degrees Warmer and then took part in the historical Sarasota Blues Festival performing with John Mayall's Bluesbreakers. The guitarist had the chance to perform at important stages such as The Paradiso in Amsterdam, Tegelen Bluesrock Festival and Pistoia Blues Festival.

Among the most important song of Eric Steckel, we can recall Empty Promises and Love Me or Leave Me taken off Dismantle The Sun of 2012, Holding On included in Black Gold of 2015, It's My Own Fault and Can't Go Back featured in Polyphonic Prayer of 2018 and Take My Love to Town included in Grandview Drive, the latest work of the blues guitarist.

Throughout his career Steckel has shared the stage with the most important musicians of the blues scene worldwide such as BB King, Gregg Allman, John Mayall, Johnny Winter, Ray Charles, Steve Vai and Walter Trout.

You can't miss the performance of the rock blues guitarist Eric Steckel, buy immediately the official tickets.