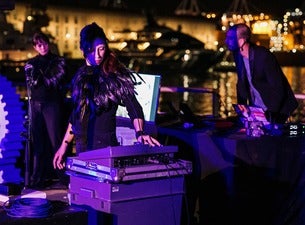 Dance/Electronic
Eno Synestesia Tickets
Events
Sorry... there are currently no upcoming events.
About
Eno Synestesia is a performance about Brian Eno, versatile artist and experimentalist with an indomitable curiosity, known as the creator of ambient music and as non-musician.

The performance tries to explain where Brian Eno's genius comes from, because nothing starts from nowhere as Eno himself declared in an interview with David Mitchell in 2011 talking about the creation of ambient music, and to build an ideal dialogue between the different eras that the artist has gone through, going from a lecture to a synesthetic sensorial experience.

By Elisabetta Carosio, with the sound designer Danilo Gervasoni, the dancer Flora Orciari and the actor Gabriele Genovese.