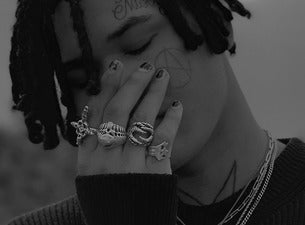 Events
Sorry... there are currently no upcoming events.
About
EKKSTACY is one of the rising talents of the world music scene. After problems due to drug addiction and the divorce of his parents, EKKSTACY has focused on his music.

At the age of 19 the artist from Vancouver already as a huge fanbase thanks to his debut songs I Walk This Earth All By Myself with more than 19 million streams on Spotify and Uncomperable included in the album NEGATIVE put out in 2021.

The music of EKKSTACY combine indie to post punk and synth wave taking inspiration from artists like Elliot Smith, Bon Iver and The Drums.