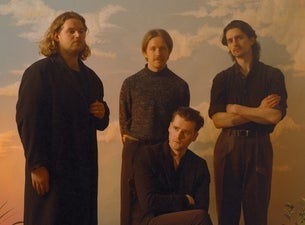 Alternative/Indie Rock
Do Nothing Tickets
Events
Sorry... there are currently no upcoming events.
About
Do nothing is an alternative/indie-rock band originally from Nottingham, UK. The band was formed in 2017 and consists of four members: singer Chris Bailey, guitarist Kasper Sandstrøm, bassist Charlie Howarth, and drummer Andy Harrison.

Their sound draws from the post-punk and New York sound of the 1970s, all accompanied by Bailey's distinctive vocals, which speak in angular words creating a spoken-sung effect.

The Nottingham quartet is certainly one of the most interesting up-and-coming bands in recent years, and they are definitely worth keeping an eye on.

Don't miss their live events!