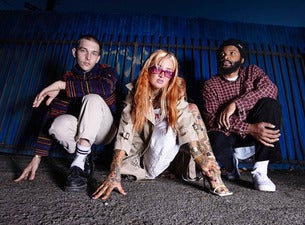 Alternative/Indie Rock
Dehd Tickets
Events
Italy
There are no upcoming events in Italy
Don't worry, there are other events available below
International Events
1 Events
OSLO, Norway

John Dee (Ved Rockefeller), Oslo

Dehd - Avlyst!
About
Dehd are an American indie rock band. The band was born in Chicago in 2015 and includes Emily Kempf, Jason Balla and Eric McGrady.

The band debuted in 2016 with the homonymous album Dehd including nine unreleased tracks. The album was followed by the EP Fire of Love of 2017 self-recorded in a warehouse of Frank Lloyd Wright.

In 2019 Dehd toured all over Europe with the fellow citizens Twin Peaks and released the EP Fire Talk Records followed by the album Flower of Devotion of 2020.

Dehd's latest work is the song Bad Love released in 2022.