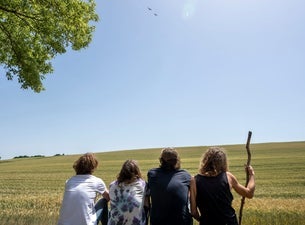 Jazz/Blues
Daniel Norgren Tickets
Events
Sorry... there are currently no upcoming events.
About
Daniel Norgren is a Swedish singer-songwriter and musician born in 1983 in Borås, Sweden. Growing up in a family of musicians, he began playing guitar and piano from a young age, developing a strong passion for blues, soul and gospel music.

Daniel Norgren debuted in 2007 with the album Kerosene Dreams and then continued to produce music for the following years, gaining a growing fan base in Sweden and Europe.

In 2010, Horrifying Deatheating Bloodspider was released, and Norgren was named Swedish singer and composer of the year. In late 2011, a 6-track EP, Black Vultures, followed, featuring Going Home Finally. The single garners BBC interest and is included in the programming of God's Jukebox.,

In 2013, his album Buck attracted international attention, leading him to play around the world. Buck was followed by the album Alabursy recorded by Daniel Norgren directly at his home with his 4-channel studio cassette tapes. The album was used as a soundtrack to the 2022 film The Eight Mountains based on the book of the same name.