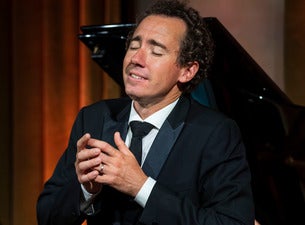 Classical
Cyrille Dubois, Tristan Raës Tickets
About
We generally speak of the musical salon as if it were a coherent space like the theatre stage or the concert hall. But the term covers a whole constellation of places and artistic practices, from the salons of the petite bourgeoisie, where people played for their own entertainment, to those of the aristocracy, which operated on set days as an "open house", with a regular roster of important guests and prestigious musicians. Women ruled in that world: they entertained, were able to make themselves heard, and they were responsible for inviting and paying for the services of well-known musicians. It is not surprising, therefore, that the musical genres that prevailed in the salons featured among those in which women composers were most active. The selection of mélodies presented here testifies to their success.

Cyrille Dubois and Tristan Raës met in 2008 at the CNSMDP in the Lied and mélodie class of Anne Le Bozec and Emmanuel Olivier, later perfecting their skills in mélodie with Jeff Cohen and Anne Grapotte and in Lied with Helmut Deutsch. Winning the Nadia et Lili Boulanger Competition in 2010 began the career of the Duo Contraste, which won three prizes at the Concours International de Musique de Chambre in Lyon in 2013. The duo performs at various European festivals in an eclectic repertoire that ranges from the great German Lieder cycles to modern French mélodie, but also includes pieces by Rachmaninov, Britten and Dubois. They have recorded in particular a CD dedicated to Gabriel Fauré's mélodies (2022, Aparté with the support of Palazzetto Bru Zane).


On parle généralement du salon musical, comme s'il s'agissait d'un espace cohérent qui s'opposerait à la scène ou au concert. Pourtant, depuis les salons de la petite bourgeoisie – où l'on joue pour soi – jusqu'aux salons aristocratiques où l'on reçoit périodiquement le grand monde, c'est une constellation de lieux et d'usages artistiques qui se cachent sous un même terme. Dans cet univers, les femmes règnent : elles reçoivent, peuvent se faire entendre ou encore s'occuper d'inviter et rémunérer des musiciens de renom. On ne doit donc pas être étonné que les genres musicaux destinés aux salons figurent parmi ceux pour lesquels les compositrices produisent le plus. Le florilège de mélodies proposé dans ce concert nous démontre leur réussite.

Cyrille Dubois et Tristan Raës se sont rencontrés en 2008 au CNSMD de Paris dans la classe de Lied et de mélodie d'Anne Le Bozec et Emmanuel Olivier, puis se sont perfectionnés en mélodie avec Jeff Cohen et Anne Grapotte et en lied avec Helmut Deutsch. La victoire au Concours Nadia et Lili Boulanger en 2010 a lancé la carrière du Duo Contraste, qui a remporté trois prix au Concours International de Musique de Chambre de Lyon en 2013. Le duo se produit dans divers festivals européens dans un répertoire éclectique qui va des grands cycles de lieder allemands à la mélodie française moderne, mais comprend aussi des pièces de Rachmaninov, Britten et Dubois. Ils ont enregistré un CD consacré aux mélodies de Gabriel Fauré (2022, Aparté avec le soutien de Palazzetto Bru Zane).