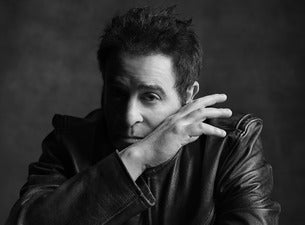 Alternative/Indie Rock
Counting Crows Tickets
Events
Italy
There are no upcoming events in Italy
Don't worry, there are other events available below
International Events
1 Events
9/21/22

Borgerhout, Belgium

De Roma

Counting Crows
About
The show of Counting Crows previously scheduled for April 8 2022 at Gran Teatro Geox in Padua has been rescheduled for October 2 2022 at the same venue. If you have already bought the tickets, these will be valid for the new show.


Counting Crows, the famous American band, are back in Italy for an unmissable show on October 2 2022 at Gran Teatro Geox in Padua.

Counting Crows are one of the most well-known bands of the classic rock made in the USA. The band was born in 1991 in San Franscisco and consists of Adam Duritz (voice and piano), David Bryson (guitar), Charles Gillingham (keyboard, organ, and accordion), Dan Vickrey (guitar), David Immerglück (guitar and mandolin), Jim Bogios (drums) and Millard Powers (bass).

Counting Crows achieved fame in 1993 with the song Mr. Jones, which ranked in the Top 10 in several countries such as USA and Canada, featured in the debut album August and Everything After released in 1994. During the same year the band got two nominations at Grammy Awards for Best Rock Performance By a Group with the song Round Here and for Best New Artist.

Throughout their career Counting Crows released eight albums, among which we can recall the songs A Long December included in Recovering the Satellites in 1996, Hanginaround featured in This Desert Life of 1999, Big Yellow Taxi taken off Hard Candy of 2022 with more than 105 million streams on Spotify and the iconic Accidentally in Love of 2004 included in the soundtrack of Shrek 2 and viral on TikTok during the summer of 2021.

Four years after their latest Italian show at Circo Massimo in Rome as opening act of Bruce Springsteen and the E Street Band, Counting Crows are back in Italy with The Butter Miracle Tour to celebrate the release of Butter Miracle: Suite One featuring four new songs.

You can't miss the return to Italy of Counting Crows, buy immediately the official tickets!