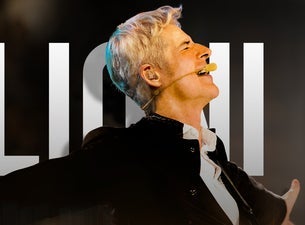 Rock/Pop
Claudio Baglioni Tickets
Events
1/18/24

Pesaro

Vitrifrigo Arena

Claudio Baglioni - aTUTTOCUORE

1/20/24

Assago

Mediolanum Forum

Claudio Baglioni - aTUTTOCUORE

1/21/24

Assago

Mediolanum Forum

Claudio Baglioni - aTUTTOCUORE

1/25/24

Turin

Pala Alpitour

Claudio Baglioni - aTUTTOCUORE

1/26/24

Turin

Pala Alpitour

Claudio Baglioni - aTUTTOCUORE

1/29/24

Padua

Arena Spettacoli, Fiera di Padova

Claudio Baglioni - aTUTTOCUORE

Venue

Arena Spettacoli, Fiera di Padova

1/30/24

Padua

Arena Spettacoli, Fiera di Padova

Claudio Baglioni - aTUTTOCUORE

Venue

Arena Spettacoli, Fiera di Padova

2/2/24

Casalecchio di Reno

Unipol Arena

Claudio Baglioni - aTUTTOCUORE

2/8/24

Florence

Mandela Forum

Claudio Baglioni - aTUTTOCUORE

2/9/24

Florence

Mandela Forum

Claudio Baglioni - aTUTTOCUORE

2/13/24

Eboli

Palasele

Claudio Baglioni - aTUTTOCUORE

2/14/24

Eboli

Palasele

Claudio Baglioni - aTUTTOCUORE
About
Claudio Baglioni is one of the most admired singer-songwriters on the Italian music scene. The musician, composer, author, performer, writer and architect has released 16 studio albums, 13 live albums and numerous album compilations in Italy.

Claudio Baglioni debuted in 1969 with the songs Una Favola Blu included in Un Disco Per L'estate and Signora Lia taking part in Festivalbar. The artist achieved the fame in 1972 with the release of Questo Piccolo Grande Amore including the homonymous song nominated as Italian song of the century.

Throughout his career, Baglioni has sold over 60 million copies, performed in over two thousand concerts around the world and made people dream with memorable songs such as Questo Piccolo Grande Amore, Avrai, Mille Giorni di Te e di Me, Amore Bello and Strada Facendo.

Among the awards and acknowledgments obtained by Claudio Baglioni there are Tenco Award, Lunezia Awards, Wind Music Awards, Seat Music Awards and Premio Arena di Verona.