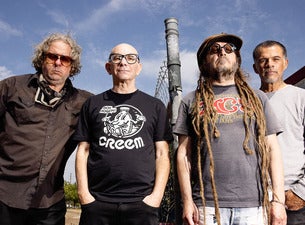 Alternative/Indie Rock
Circle Jerks Tickets
Events
Bellaria – Igea Marina

Parco Pavese

BAY FEST 2022 - PASS

Bellaria – Igea Marina

Parco Pavese

BAY FEST 2022 - PASS + CAMPING

8/13/2022

Bellaria – Igea Marina

Parco Pavese

BAY FEST - DAY 3 - The Hives, Circle Jerks
International Events
1 Events
8/7/2022

Amsterdam, Netherlands

Melkweg

Circle Jerks
About
Circle Jerks is a hardcore punk band founded by former Black Flag singer Keith Morris in the 1970s in Los Angeles.

The group had a distinctive irony and energy in their live shows, and with their first album in 1980, Group Sex, stood out for their raw, time-shifting songs supported by Keith Morris's rough voice. Following the motto live fast, die young, they released their second album Wild in the Streets in 1981 and the Golden Shower of Hits in 1983.

Shortly after these releases, Rogerson and Lehrer left the band and they were replaced by Zander Schloss on bass and Keith Clark on drums. In 1985 the fourth album Wonderful was released and, with a new stability, the band continued to produce music until the album VI, released in 1987.

In 1989 the band broke up when guitarist Greg Hetson left the band to spend more time with his original band, Bad Religion. In 1992 Gig was released, the first live performance of Circle Jerks before their break-up.

In 1995 there was a reunion for the release of the last album Oddities, Abnormalities and Curiosities, followed by a short tour. In 2004, nine years after the previous album, a new live performance of the band was released for the series The Show Must Go Off!, where the band's best known songs were played. The last Circle Jerks track is I'm Gonna Live, released in 2007.