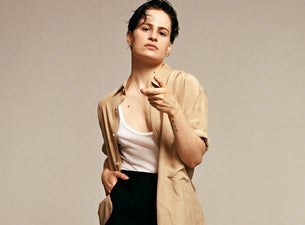 Rock/Pop
Christine and the Queens Tickets
Events
Sorry... there are currently no upcoming events.
About
Christine and the Queens, also known as Chris or Redcar, is the stage name of Héloïse Adélaïde Letissier, a French singer-songwriter and pianist born on June 1, 1988, in Nantes.

She officially adopted her pseudonym in 2011 with the release of her first EP, "Miséricorde." The name was inspired by her 2010 trip to London, where she was influenced by the work of many drag queen musicians who later accompanied her in her early live performances (hence the reference to "the Queens"). Her debut studio album, "Chaleur Humaine" (2014), garnered international critical acclaim and achieved significant success in the French and British charts, earning a diamond certification in France for selling over half a million copies.

Her unique blend of music and expressive style, which combines art, photography, music, and vocal interpretation, led her to win the Best Female Artist of the Year and Best Video of the Year awards (for the single "Saint Claude") at the Victoires de la musique in 2015. In 2016, during the same competition, she received the award for Best Live Performance of the Year and once again won the Best Video award, this time for the single "Christine," which achieved considerable commercial success in both France and the United Kingdom. Moreover, the album was nominated for the IMPALA Album of the Year Awards.