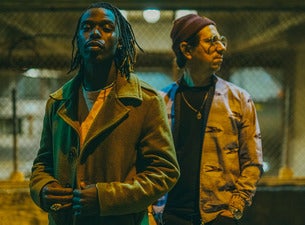 Rock/Pop
Black Pumas Tickets
Events
We're sorry, but we couldn't find any events
About
Due to the current global situation caused by Covid-19, the Black Pumas concert originally scheduled on July 24 2020 at Circolo Magnolia in Milan and then moved to July 23 2021 at the same venue has been cancelled. For further information, please READ HERE
Black Pumas is the duo made of singer Eric Burton and Grammy Award-winning guitarist and producer Adrian Quesada.
Black Pumas formed in 2017 in Austin, Texas, as Adrian Quesada was looking for a singer for some instrumental pieces he had recorded. Since their first day in the studio when they recorded Black Moon Rising and Fire, Black Pumas have evolved rapidly. The duo performed at C Boys in Austin and at South by Southwest Festival, drawing more and more fans.
On June 21 2019, Black Pumas released their debut album Colors, which was preceded by the title track.
Black Pumas won the Best New Band Award at the Austin Music Awards 2019 and got nominated for Best New Artist Award at the Grammy Awards 2019.
Don't miss the charismatic group from Austin!