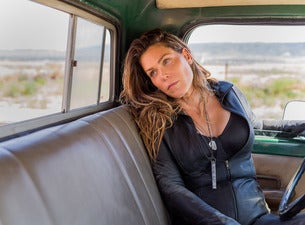 Rock/Pop
Beth Hart Tickets
Events
Italy
There are no upcoming events in Italy
Don't worry, there are other events available below
International Events
4 Events
11/20/22

Frankfurt am Main, Germany

myticket Jahrhunderthalle

Beth Hart

11/23/22

Brussels, Belgium

Cirque Royal - Koninklijk Circus

Beth Hart

11/26/22

Amsterdam, Netherlands

Ziggo Dome

Beth Hart

12/3/22

Warsaw, Poland

COS Torwar

Beth Hart
About
Due to the ongoing epidemiological situation caused by Covid-19, the Beth Hart concert scheduled on August 2 2020 at Anfiteatro del Vittoriale in Gardone Riviera, Brescia, and then moved to August 2 2021 has been rescheduled for July 19 2022 at the same venue. If you already bought tickets, these will be valid for the new date.


After a two-year absence, the extraordinary American songwriter Beth Hart is playing at Festival Del Vittoriale Tener-a-mente in Gardone Riviera, Brescia, on July 19 2022 for one and only Italian date.

Following her debut in 1993 on the TV talent show Star Search, Beth Hart released the album Beth Hart and the Ocean Of Souls, containing the cover of The Beatles' Lucy in the sky with diamonds.

Beth Hart rose to prominence in 1999 thanks to the single LA Song (Out of this town), which was featured on the soundtrack of the cult tv series Beverly Hills 90210. The song then entered the Top 5 Chart of the Adult Contemporary Chart and the Top 10 of the Billboard's Adult Top 40 Chart.

Beth Hart has worked with the likes of Guns N' Roses' Slash on Mother Maria and Joe Bonamassa on the album Seesaw, which got nominated for Best Blues Album at Grammy Awards 2013.

In 2018, Beth Hart took home the Instrumentalist – Vocals Award at the Blues Music Awards.

At Festival del Vittoriale Tener-a-mente, the American songwriter is performing her latest album, War In Mind, which came out in 2019 and was produced by Rob Cavallo (Alanis Morisette, Linkin Park, Paramore and Green Day.)

Well, Well, you'd better not miss one of the greatest voices of the international classic rock and blues scene!