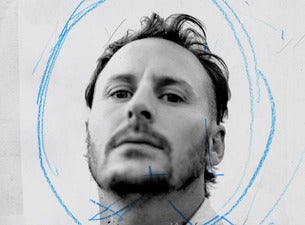 Rock/Pop
Ben Howard Tickets
Events
Sorry... there are currently no upcoming events.
About
Ben Howard appeared on the indie folk music scene in 2008 with the independent EP Games In The Dark. The author of Only Love debuted in 2011 with Every Kingdom, for which he was nominated for the Mercury Prize in 2012. In the following year, the London singer-songwriter inspired by John Martyn won two Brit Awards for British Breakthrough Act and British Solo Male Artist and performed on the Pyramid Stage at Glastonbury Festival.

Since 2017, Ben Howard has been part of the group A Blaze of Feather along with India Bourne, Mickey Smith, Nat Wason, Rich Thomas and Kyle Keegan.

After the darker I Forget Where We Were (2014) and the latest album Noonday Dream (2018), Ben Howard has come back with Collections from the Whiteout, his new album recorded between New York, Devon and Paris and produced by Aaron Dessner. The desire to collaborate with the producer and member of The National arose during a trip to Portugal in the summer of 2019 listening to People Collective, the joint work of Dessner and Justin Vernon (Bon Iver). In particular, it was the song Santa Agnes that moved Howard to return home to work on his fourth studio album.

The release of Ben Howard's new album is accompanied by an exclusive online streaming concert on April 8 at 9 p.m. to listen to Collections from the Whiteout for the first time live.