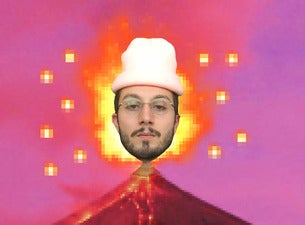 Events
Italy
There are no upcoming events in Italy
Don't worry, there are other events available below
International Events
8 Events
8/8/22

STOCKHOLM, Sweden

Fryshuset

BBNO$

8/19/22

TAMPERE, Finland

Ratinanniemi

Blockfest - 2 päivää

8/19/22

TAMPERE, Finland

Ratinanniemi

Blockfest - 2 päivää EXCLUSIVE

8/19/22

TAMPERE, Finland

Ratinanniemi

Blockfest - 2 päivää FLEX

8/20/22

TAMPERE, Finland

Ratinanniemi

Blockfest - LAUANTAI

8/20/22

TAMPERE, Finland

Ratinanniemi

Blockfest - Lauantai EXCLUSIVE

8/23/22

Barcelona, Spain

Sala Razzmatazz 2

bbno$

8/24/22

Madrid, Spain

Sala Cool

bbno$
About
Due to the ongoing epidemiological situation caused by Covid-19, the bbno$ concert originally scheduled on April 22 2020 at Santeria Toscana 31 in Milan and then moved to November 9 2020 and to May 13 2021 has been rescheduled for February 28 2022 at the same venue. If you already bought tickets, these will be valid for the new date.


After the sold-out concerts in North America and China, BBNO$, the author of the summer 2019 hit Lalala, is debuting live in Italy for the first time on February 28 2022 at Santeria Toscana 31 in Milan for one exciting Italian live show.

Originally from Vancouver, Alex Gumuchian, aka bbno$, founded a band that impressed the Vancouver music and fashion scene during university. After the group break-up, BBNO$'s solo tour in China sold out in 2017.

Bbnos can already count on four world tours and five record projects. bbno$'s summer single Lalala first went viral on TikTok, then conquered the world (over 360 million streams, 170 million views) and went Platinum in Italy.

bbno$' latest album I don't care at all, which was released on November 9 2019, was produced by Lalala co-author Y2K.

Don't miss one of today's most innovative hip hop artists!