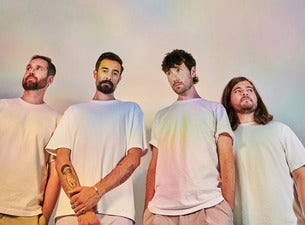 Events
Sorry... there are currently no upcoming events.
About
The show of Bastille previously scheduled for November 26 2022 at Lorenzini District in Milan has been shifted to Alcatraz in Milan. Date and time remain unchanged. If you have already bought the tickets, these will be valid for the new venue.


Bastille, one of the most innovative bands of England, will be back in Italy for an unmissable show on November 26 2022 at Alcatraz in Milan.

Bastille, one of the most important bands on the international music scene, are Dan Smith, Chris Wood, Kyle Simmons and Will Farquarson. Bad Blood is the band's debut album released in 2013 and features the international hit Pompeii with more than 1 billion streams on Spotify and the successful singles Laura Palmer, Flaws and Things We Lost In The Fire. Bad Blood was the best-selling digital album of 2013.

Bad Blood was followed by All Of This Blood, a reissue of the band's first album, Wild World and Doom Days. Among the most famous songs of Bastille we can recall Good Grief, The Currents, Grip, Quarter Past Midnight and Joy.

Bastille collaborated with Marshmello on the song Happier released in August 2018. Happier has become a hit known all over the world with more than 1 billion streams on Spotify.

In 2022 Bastille returned with the album Give Me The Future preceded by the homonymous track and by the songs Distorted Light Beam and Thelma + Louise.

You can't miss the Italian show of Bastille, buy immediately the official tickets!