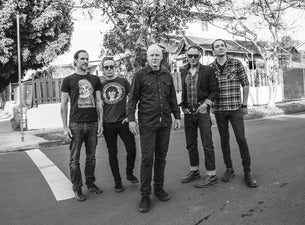 Alternative/Indie Rock
Bad Religion Tickets
Events
Bellaria – Igea Marina

Parco Pavese

BAY FEST 2022 - PASS

Bellaria – Igea Marina

Parco Pavese

BAY FEST 2022 - PASS + CAMPING

8/11/2022

Bellaria – Igea Marina

Parco Pavese

BAY FEST - DAY 1 - Bad Religion, Flogging Molly, The Bouncing Souls
International Events
1 Events
8/17/2022

OSLO, Norway

Rockefeller

Bad Religion
About
Bad Religion, the historical American hardcore punk band, will be back in Italy in 2022 for an unmissable show at Bay Fest in Bellaria – Igea Marina (Rimini)!

Bad Religion were born in 1979 and consists of Greg Graffin (voice), Mike Dimikitch (guitar), Brian Baker (guitar), Jay Bentley (bass) and Jamie Miller (drums). The band debuted in 1981 with the EP Bad Religion followed by the album How Coud Hell Be Any Worse? which were a flop and caused the separation of the group.

Bad Religion went back together in 1987 and put out the album Suffer with which the band achieved fame. The cult album for the evolution of hardcore punk Suffer includes the homonymous song, Do What You Want and You Are (The Government).

Among the most famous songs of the iconic band from Los Angeles, we can find You and I Want to Conquer The World taken off No Control of 1989, 21st Century (Digital Boy) from Against The Grain of 1990, Generator from the homonymous album of 1992, American Jesus from Recipe For Hate of 1993 and Punk Rock Song from the album of 1996 The Gray Race.

You can't miss the chance to see live Bad Religion at Bay Fest, buy immediately the official tickets!