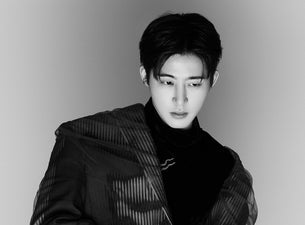 Events
Sorry... there are currently no upcoming events.
About
B.I pseudonym Kim Han-bin is a South Korean rapper, songwriter, and record producer.

Prior to 2019, he was the leader of iKon, a well-known group under YG Entertainment, where he demonstrated his talents as a songwriter and record producer. In particular, his contribution to iKon's second studio album titled Return and his contribution to the lead single Love Scenario earned him the prestigious Songwriter of the Year award at the 2018 Melon Music Awards.

In 2021, he debuted as a solo artist under his self-founded label, 131, with the album Midnight Blue (Love Streaming) and the charity studio album Waterfall. Also in 2021, he released Cosmos, the first half of his second album dedicated to youth and love.

On June 1, 2023, B.I released his second studio album entitled To Die For, which is nothing more than a continuation of his previous album Cosmos.

In To Die For the artist explores various stories and emotions of youth. The album includes a total of 15 songs, including six tracks previously released on Cosmos and nine new songs with collaborations with Korean-American singer Jessi, South Korean rappers Big Naughty, Kid Milli and Lil Cherry, and punk group Crying Nut.