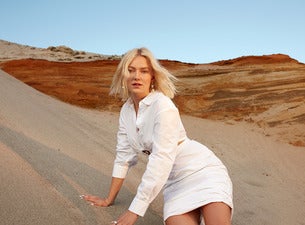 Events
Italy
There are no upcoming events in Italy
Don't worry, there are other events available below
International Events
2 Events
10/7/22

KRISTIANSAND S, Norway

Radisson Blu Caledonien Hotell

ASTRID_S: WORLD TOUR PART ONE

10/19/22

TROMSØ, Norway

Driv

ASTRID_S: WORLD TOUR PART ONE - Flyttet til 19.10.2022 på DRIV
About
Due to the ongoing epidemiological situation caused by Covid-19, the Astrid S concert originally scheduled on March 27 2020 at Santeria Toscana 31 in Milan and then moved to October 30 2020 and to November 18 2021 at the same venue has been cancelled. For further information, please READ HERE
Astrid S is the promising young singer of the international music scene that has sold out shows in the UK, USA and Europe.
Astrid S' first single, 2AM, was released in 2014. In 2016, Astrid S worked with Troye Sivan on his European tour and released the debut EP Astrid S, containing 5 singles including the hit Hurts So Good (Gold record in Italy, over 215 million views on Spotify and 22 million views on YouTube worldwide.)
In 2017, Astrid S' second EP Party's Overs was released featuring the singles Breathe, Think Before I Talk and Such A Boy. Two weeks after its official release, Breath ranked sixth on iTunes and seventh on the Spotify's Top 50 Chart in Norway.
On August 30 2019, Astrid S released the third EP Trust Issues, followed in September 2019 by the fourth EP Down Low and in October 2020 by her debut album Leave It Beautiful.
Astrid S collaborated with world-renowned artists such as Shawn Mendes, Avicii and Matoma, won the MTV EMA Award for Best Norwegian Act and was awarded the Newcomer of the year at Norwegian Grammy Awards in 2016.