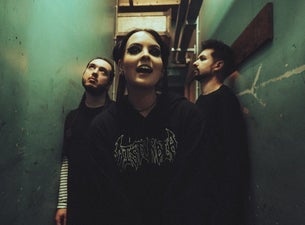 Others - Music
As December Falls Tickets
Events
Italy
There are no upcoming events in Italy
Don't worry, there are other events available below
International Events
1 Events
Gräfenhainichen, Germany

Ferropolis

Full Force 2024 - 21.06.2024 - 23.06.2024
About
The pop punk of the very young As December Falls is coming to Italy!

The band originally from Notthingam debuted in 2019 with their self-titled album released without a label, proving the strength and independence of As December Falls.

The band proud of its independence proved to those who tried to instill doubts in them that they were very wrong. The debut album enabled the lineup to sell out on 90 percent of the shows on their UK headlining tour.

By the beginning of 2020 they were more comfortable, confident, and self-assured than ever, which is why they decided to make it as big as possible. On August 6, 2021, they released their second album Happier is another celebration of loud rock & roll that sees As December Falls ready to take the next step.

Happier was released on their own label, and the lineup maintained full control over every aspect of their work. It has sold out all 16 dates of the Happier tour, and they are preparing to bring the new album to the stage.