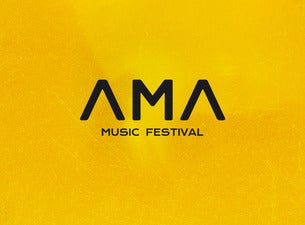 Rock/Pop
Ama Music Festival Tickets
Events
Romano D'ezzelino

Villa Ca' Cornaro

AMA Music Festival Pass

8/24/22

Romano D'ezzelino

Villa Ca' Cornaro

AMA Festival DAY 1 - PIT UPGRADE

8/24/22

Romano D'ezzelino

Villa Ca' Cornaro

AMA Festival DAY1 | NOTHING BUT THIEVES - VIAGRA BOYS - FAST ANIMALS AND SLOW KIDS - PALAYE ROYALE

8/25/22

Romano D'ezzelino

Villa Ca' Cornaro

AMA Festival DAY 2 - PIT UPGRADE

8/25/22

Romano D'ezzelino

Villa Ca' Cornaro

AMA Festival DAY2 | SKA P + ZEBRAHEAD + PUNKREAS

8/26/22

Romano D'ezzelino

Villa Ca' Cornaro

AMA Festival DAY3 | LITFIBA +TBA

8/27/22

Romano D'ezzelino

Villa Ca' Cornaro

AMA Festival DAY4 | LAZZA + TANANAI + Tba

8/28/22

Romano D'ezzelino

Villa Ca' Cornaro

AMA Festival DAY5 | GUE PEQUENO + PSICOLOGI + VILLABANKS
About
AMA Music Festival will be back in Villa Cà Cornaro of Romano D'ezzelino from August 24 to August 28 2022.

The preview of the festival will be on July 22 and 23 with the rappers Fabri Fibra with Massimo Pericolo and Marracash.

The headliners of AMA Music Festival will be Nothing But Thieves on stage with Viagra Boys, Frank Carter & The Rattlesnakes and Palaye Royale, SKA-P, Litfiba, Tananai, Lazza and Psicologi.

You can't miss one of the main festival of Veneto, buy immediately the official tickets!