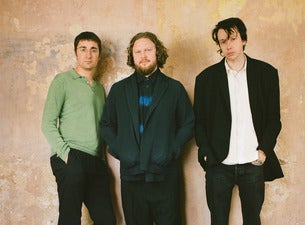 Others - Music
Alt-J Tickets
Events
11/12/2022

Assago

Mediolanum Forum

ALT-J
International Events
9 Events
Lisbon, Portugal

Passeio marítimo de Algés

NOS Alive 2022, 6-9 July 2022 | Order tickets in Germany

7/8/2022

Madrid, Spain

Espacio Mad Cool

Mad Cool Festival 2022 - Viernes Día 8

7/17/2022

Warsaw, Poland

EXPO XXI

alt-J

11/1/2022

OSLO, Norway

Sentrum Scene

alt-J

11/2/2022

STOCKHOLM, Sweden

Cirkus

alt-J

11/14/2022

Barcelona, Spain

Sant Jordi Club

alt-J

11/15/2022

Madrid, Spain

WiZink Center

alt-J

11/20/2022

Vorst, Belgium

Forest National

alt-J
About
Alt-J, the English indie rock band, will arrive in Italy for three unmissable shows:


- June 17 2022 - Roma Summer Fest, Rome

- June 18 2022 – Locus Festival, Faro Borbonico di Bari

- November 12 2022 - Mediolanum Forum, Assago (Milan)


Alt-J were born in 2007 after form the encounter of di Gwil Sainsbury (guitar and bass), Joe Newman (voice and guitar), Gus Unger-Hamilton (keyboards) and Thom Green (drums) at the University of Leeds where they started to write and to produce songs with the software GarageBand.

The band debuted in 2012 with the album An Awesome Way featuring the songs Matilda/Fitzpleasure, Breezeblocks and Tessellate. Following the victory of the prestigious Mercury Prize, An Awesome Way was certified platinum reaching the top 20 of the UK Albums Chart besides obtaining success in the USA, Australia, and all over Europe.

After the bassist Gwil Sainsbury left, Alt-J released the famous This is All Yours of 2012 nominated at Grammy Awards for Best Alternative Music Album. The album was a huge success thanks to songs like Hunger of the Pine, Left Hand Free and Every Other Freckle reaching the top of the UK Albums Chart and the Top 10 of the American album charts.

This is All Yours was followed by RELAXER of 2017 who brought Alt-J to perform at the most important music festivals such as Glastonbury, Montreux Jazz Festival and Loollapalooza. RELAXER includes the songs 3WW, In Cold Blood, Adeline, Deadcrush and Pleader.

In 2021 Alt-J has returned after a three-year absence with the songs U&ME and Get Better. The songs precede The Dream, the new album of the band which will be released in February 2022.

You can't miss the Italian shows of Alt-J, buy immediately the official tickets!