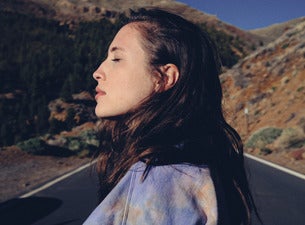 Rock/Pop
Alice Merton Tickets
Events
Sorry... there are currently no upcoming events.
About
Alice Merton, the winner of the award for the talented newcomers in the category Acoustic Pop in Hamburg, is the breakout artist that climbed the global charts with No Roots in 2016.

After studying at University of Popular Music and Music Business in Mannheim, Alice Merton founded Paper Plane Records International with her manager Paul Grauwinkel in Berlin, while writing songs with her co-writer and producer Nicolas Rebscher. Dismissed by the label reps for its length and guitars, No Roots topped Billboard's Alternative Songs chart in the U.S. and went Platinum in seven countries, having sold over a million units. Thanks to her debut single, the German singer ranked high on the Italian radio, Shazam, Spotify and iTunes charts for several months.

The following single Lash Out confirmed Alice Merton's talent, bringing her back to the top of the charts and on a world tour for transcontinental gigs, interviews and television performances. Alice Merton's debut album Mint was released on January 18 2019, preceded by the songs Learn To Live and Why So Serious.

After mentoring on the talent show The Voice of Germany, the Funny Business artist was announced as one of the headliners of one of the most important and renown festivals in the world, Coachella.

Vertigo is Alice Merton's new single released in April 2021, the first extract from her forthcoming second album.