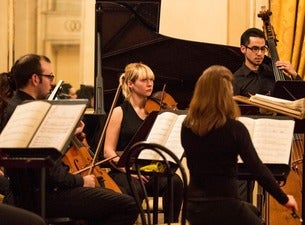 Classical
Accademia Teatro Alla Scala Tickets
Events
Italy
There are no upcoming events in Italy
Don't worry, there are other events available below
International Events
3 Events
12/1/23

Brussels, Belgium

Cirque Royal - Koninklijk Circus

Accademia TEATRO alla SCALA | The Nutcracker

12/2/23

Brussels, Belgium

Cirque Royal - Koninklijk Circus

Accademia TEATRO alla SCALA | The Nutcracker

12/3/23

Brussels, Belgium

Cirque Royal - Koninklijk Circus

Accademia TEATRO alla SCALA | The Nutcracker
About
The concert Learning with Franck arrives on April 28 2022 at Palazzetto Bru Zane in Venice for the Festival The World of César Franck (1822-1890).

The students of the Accademia Teatro alla Scala will present the result of a year of working on instrumental pieces of César Franck and his disciples, accompanied by the section leaders of the Teatro alla Scala orchestra.

You can't miss the chance to listen to the young sound of the students of the Accademia Teatro alla Scala, buy immediately the official tickets!


La collaboration entre l'Accademia Teatro alla Scala et le Palazzetto Bru Zane se poursuit après une année de formation sur le thème du chant lyrique en France au XIXe siècle. Cette saison, les élèves de l'académie étudieront des pièces instrumentales de César Franck et de ses disciples, accompagnés par les chefs de pupitres de l'orchestre du Teatro alla Scala. Les fruits de ce travail seront présentés au public lors d'un concert à Venise le 28 avril.