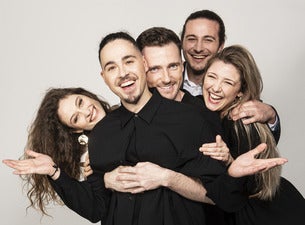 Classical
Académie de l'Opéra National de Paris Tickets
About
Surely women compose melodies no differently to men, so why are their works never performed? This concert is also presented at the Paris Opéra. This collaboration between the Palazzetto Bru Zane and the Académie de l'Opéra national de Paris focuses this season on mélodies of the Romantic period composed by women. This concert, the result of that collaboration, will also be given in Paris in February 2023.

As part of International Women's Rights Day.

Created in 2015, the Paris National Opera Academy focuses its work on transmission, training and creation. Its aspiration is to help future professionals to emerge. Almost thirty artists from all over the world are hosted there so that they can learn, grow and complete their training alongside renowned professionals. Singers, pianists, collaborative masters, conductors and directors share common experiences and participate in Paris Opera productions. The Academy also has a mission in the field of artistic and cultural education and places the dissemination of the operas, arts and savoir-faire at the heart of several programmes it conducts throughout the country for audiences of different genres.


Les femmes composent-elles les mélodies différemment des hommes ? Sûrement pas. Alors pourquoi ne jamais faire entendre leurs productions? La collaboration entre le Palazzetto Bru Zane et l'Académie de l'Opéra National de Paris se concentre cette saison sur les mélodies des compositrices romantiques. Ce concert en est l'aboutissement et est également proposé à l'Opéra National de Paris

Dans le cadre de la Journée internationale des droits des femmes

Créée en 2015, l'Académie de l'Opéra national de Paris articule ses missions autour de la Transmission, la Formation et la Création. Son ambition est d'accompagner l'émergence des professionnels de demain. Près de trente artistes du monde entier sont accueillis en résidence pour achever leur formation, apprendre et grandir aux côtés de professionnels reconnus. Chanteurs, pianistes, chefs de chant, musiciens, chefs d'orchestre et metteur en scène partagent des expériences communes et participent aux créations de l'Opéra de Paris. L'Académie a également une mission dans le domaine de l'éducation artistique et culturelle et place la transmission des œuvres, des arts et des savoir-faire de l'Opéra au cœur de nombreux programmes qu'elle mène sur l'ensemble du territoire national et en direction de publics divers.